The article Westbank didn't want you to read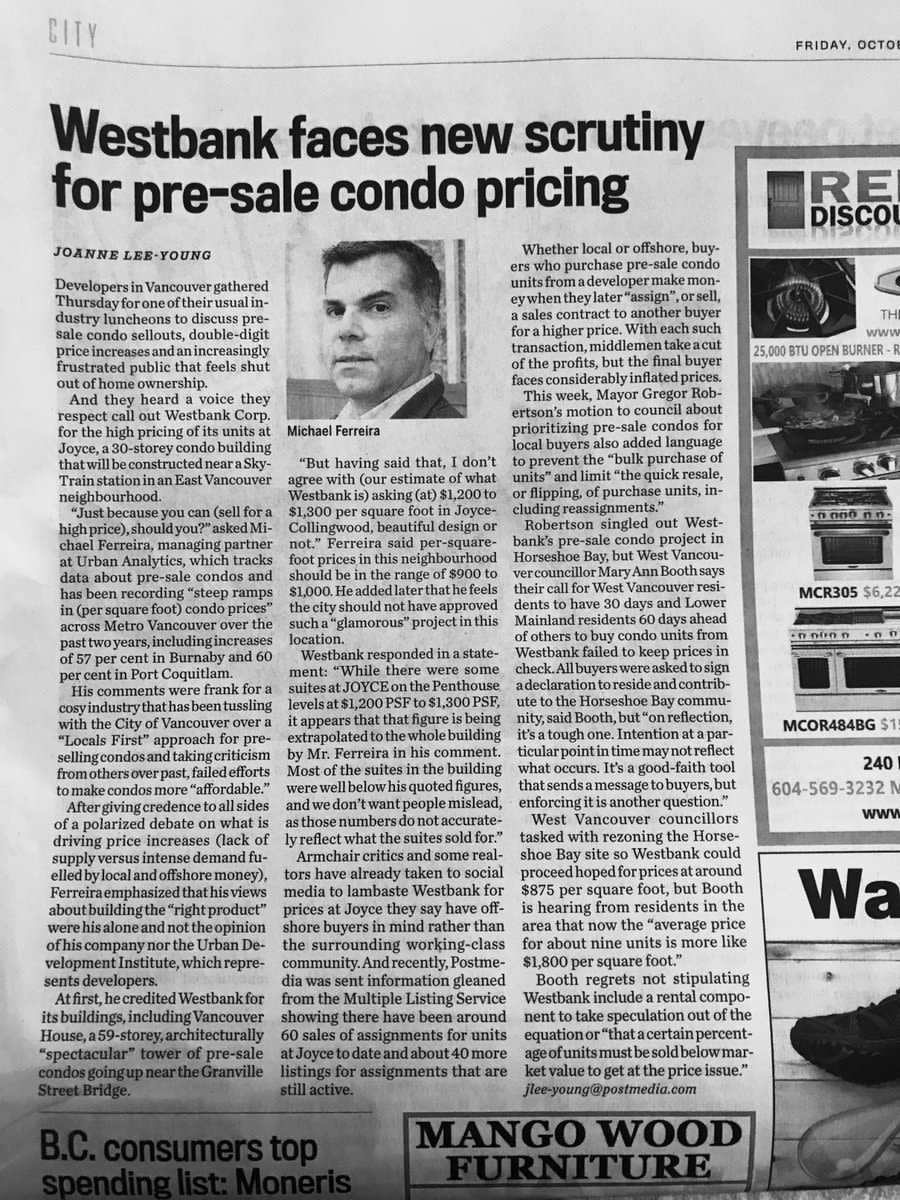 Postmedia mysteriously pulled down an online article that critiqued Westbank's pre-sales pricing at the JOYCE condo development. Though the article was printed on October 20th, all traces of it disappeared from Postmedia's online properties, including social media. Postmedia claims that there were inaccuracies in the article and even issued a printed apology to Westbank. There are allegations that Westbank pressured Postmedia to delete the article.
The article contains quotes from Michale Ferreira of Urban Analytics who questions Westbank's decision to charge exorbant price per square footage at their JOYCE condo development. Ferreira also states that the City of Vancouver "should not have approved such a "glamourous" project in this location" that is the Joyce preccint, a working class neighbourhood in Vancouver. This critism comes at a time when Westbank is trying to rebrand itself through its Fight for Beauty exhibition, as a "culture company" that brings "beauty" to communities with their condo projects. The JOYCE development is a prime example of artwashing by Westbank.
We must fight against corporate censorship of the free press. Therefore, for records sake, here's the full text of the deleted article obtained from the handy Wayback Machine.
---
Westbank Corp. faces new scrutiny for pre-sale condo pricing at Joyce